Get A Complete Workout With Elite Coaching In Our Personal Training Program!
If you are looking for a personalized workout regimen that is guaranteed to meet your fitness needs and preferences, then Personal Training at Glen Cove Fitness is the place for you! We provide every client with an exciting, safe, and controlled atmosphere to ensure your success! If you are ready to get in the best shape of your life, sign up for Personal Training today!
Whether you are looking to lose weight, improve strength, increase energy, achieve peak performance, heal chronic pain and prevent injuries, or train for a specific event, (road races, tough mudder, fitness competitions, etc.) we offer an awesome team of experienced fitness professionals whom will design and implement a workout program to get you results.
Just fill out the short form on your screen today!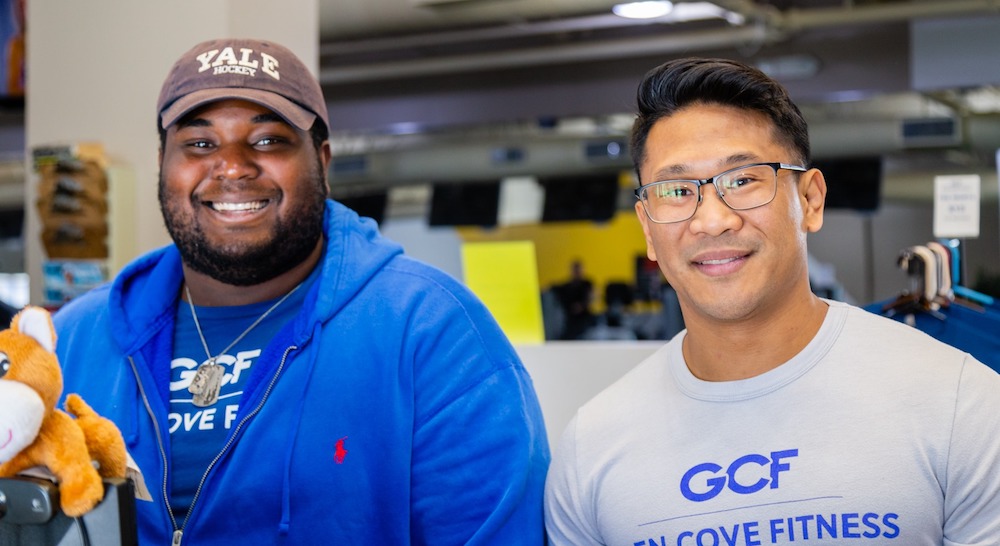 Receive Long Lasting Results from Personal Training at Glen Cove Fitness
Through our Personal Training program, you will get results quick, but you will also gain the knowledge to maintain them. We want your new healthy habits to become a lifestyle that you can share with your friends and family. Below are just a few of all the added benefits that you will experience after just a few short sessions:
Increased self-confidence
Improved focus and energy
Fat loss and muscle tone
Decrease in risk of diabetes and heart disease
And so much more!
We Are Proudly Serving Glen Cove, Locust Valley, Sea Cliff, and beyond! Sign Up Today!
If you are interested in learning more about Personal Training at Glen Cove Fitness, please fill out the short form on this page.
Once you do, we will give you all the necessary tools and resources to get started right away! We look forward to hearing from you soon.